Amidst the COVID19 pandemic, a rising nationalist sentiment has given birth to anti- China sentiment leading to netizens "banning" Chinese Products. Ironically, the recently launched flagship quality phone by OnePlus - the OnePlus 8 Pro went on "flash" sale in India and got sold out within minutes. I can list out few more of these examples that prove that a Smartphone can make people fall in love with it probably because "Love is Blind!" . And just to confirm , these are the top Chinese Smartphone Brands worldwide - Xiaomi , Oppo, Vivo, OnePlus, Motorola, Lenovo , Realme , iQoo , Redmi . (some of them may claim to be otherwise, but don't fall for their trap ;) )Anyway, I have gotten lot of requests for sharing a decent alternatives to these unstoppable Chinese Smartphones and help bide the initiative (so to speak). Fortunately or unfortunately , I didn't have to invest much time in preparing a list because it isn't a big one to start with. I thought of a "Smart" approach to apply filters and selectively choosing out the Chinese brands and set different price ranges. So, before you start going through the list I would suggest you not keep high hopes :P
Best Non Chinese Smartphones Under 10,000 INR:
1. Samsung Galaxy M10s - Price Rs. 10,000 -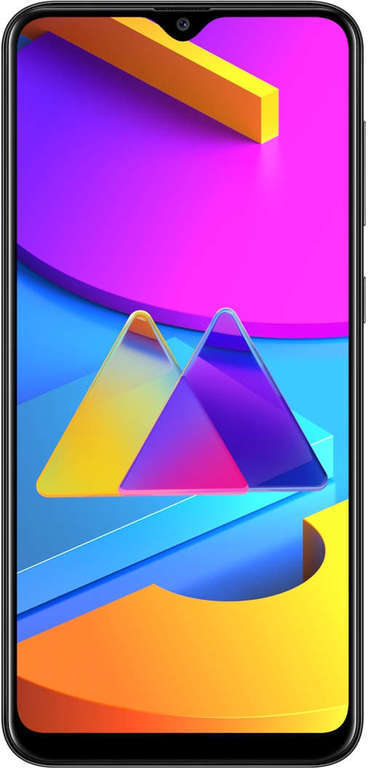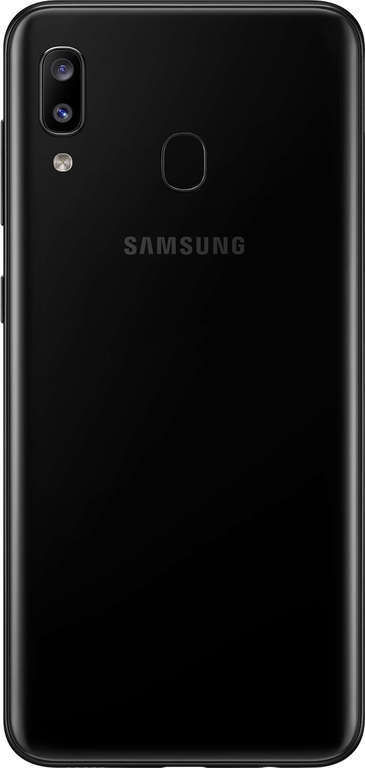 Powered by Samsung Exynos 844B Octa Core processor with 3GB RAM and 32 GB internal memory , this is a very good option to go ahead with. It has huge 6.4 inches sAMOLED screen with waterdrop notch following the trend in 2020 as well in 2019 and very thin bezels following with thick chin at the down. The fingerprint sensor at the back of the plastic body is a top grade one which is super fast unlike the still evolving on screen finger print scanner. Further, it has 2 camera sensor on the rear - one 13 MP f/1.9 (4x digital zoom) primary and 5MP f/2.2 Wide Angle below it. On the front, we have 8MP f/2.0 wide angle selfie camera which can be used in most group photos though f/2.0 aperture doesn't provide much of space. With 4000 Mah battery capacity, it can easily power the device for more than a day.
2. Nokia 5.1 Plus - Rs 6,999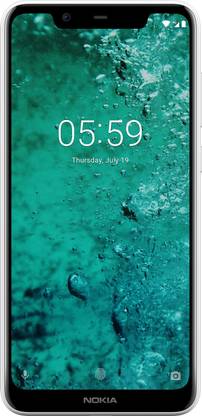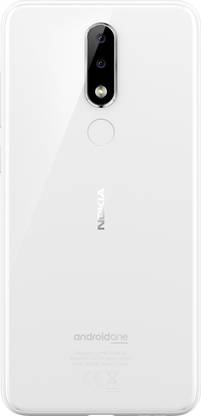 Nokia 5.1 plus packs a Mediatek Helio P60 Octa Core processor with 3GB RAM and 32 GB internal memory, which is slightly more powerful than the Exynos 844B one. It's a vibrant 5.86 Inches with IPS LCD High Definition display and a Notch at the top similar to the iPhone X. It sports 2 rear cameras similar to the Galaxy M10s - 13 MP Primary and 5MP Depth Sensor. On the front, 8 MP f/2.2 camera which is not as wide as the f/2.0 sensor on the M10s. Packed with battery of 3060 Mah you should be able to manage it for almost a day. The best part about this phone is the clean and snappy Android UI without any bloatware whatsoever. The Price has been slashed down to 13,199 as newer variants arrive in the market which makes it the perfect time to buy.
Best Non Chinese Smartphones Under 20000 :
This space is the most debated about and most sought after which makes it difficult to narrow down. Don't worry , I will try to make the decision easier for you.
1. Samsung Galaxy A50S - Price Rs. 18,570 :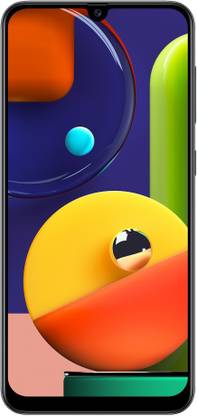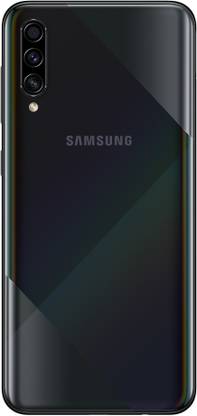 With more than 90 % screen to body ratio , the 6.4 inches Super AMOLED display of the Samsung Galaxy A50s alongwith waterdrop notch is surely going catch some attention. With black patterned back sporting 3 cameras and an on screen finger print sensor , this phone is beauty and a treat to watch videos. Under the hood we can see a Samsung Exynon 9611 Octa Core processor with 4GB RAM and 128 GB internal ROM. On the back ,we have surprisingly triple cameras - 48MP (primary) + 8MP (Wide angle) + 5MP(Ultra Wide Angle) - which is a weird combination to have. Nevertheless, it can capture photos with almost 170 degree field of view. On the front ,we have a selfie camera of 32MP f/2.0 wide angle camera which could be a good sensor for group photos as well.
It can last a complete day with its 4000 Mah battery and has the One UI from Samsung loaded on top of the Android 10.
I know this doesn't strictly fall under 20,000 bracket but with some discounts or exchange you can get it well under 20,000. This simple looking iPhone X imitation by Nokia called the Nokia 8.1 has a 6.18 inches Full HD+ display with AMOLED screen.It was powered by the Mid premium Qualcomm Snapdragon Processor 710 with 6GB RAM and 128 GB internal storage. Coming to camera section , it has 2 on the rear - CarlZeiss lens 12 MP + 13MP with Electronic Image stabilization. On the front, it has a wide angle 20MP camera sensor. The bezels are less except for the chin which looks a bit odd but does add to the elegance. On the rear we also have a super fast 3rd generation Finger Print sensor which is a bit of let down but given the price , we can compromise on it. It's juiced up throughout the day by the 3500 Mah battery and with Clean Android UI , it should be snappy for a long time to come.
I think the product talks for itself ! The Apple iPhone 7 is finally priced under Rs.30000 bracket in India and it's one of the perfect buys you can avail. The premium design along with the retina display of 4.7 inches with the very well proven and secure Touch Id at the bottom never ceases to baffle its users. The iPhone 7 is powered by the A10 Bionic processors with internal memory of 32 GB. It's very much compatible with latest iOS 13 which was launched last year with iPhone 11. One the rear we have an excellent camera of 18MP with lot of photography modes available. On the front , we have the wide angle selfie camera of 7MP resolution. Even thought the resolution might seem low , the AI engine in the A10 processor coupled with the latest Software produces gorgeous images and the Portraits are still considered industry leading.
Did you ever think the crazy looking premium flagship phone of the 2019 First Half can be bought at just 25 K ? Well, think no more because this is going to be real and you could own one soon. The Galaxy S9 was one of the leading phones which introduced the curved displays with QuadHD+ resolution filling the 5.8 inches screen. Similar to the iPhone 7 , the Galaxy S9 has one rear camera with 12 MP resolution but is loaded with myriad of photography modes. On the front, we have the 8MP selfie camera which has "Wide Selfie" mode too. Again, don't go just by the numbers , these cameras are great performers in day light as well as in the low light conditions. The Galaxy S9 is powered by Samsung's own Exynos 9810 Processor with 4GB RAM and 64GB internal memory which can be expanded upto 400GB. One major downside to this phone is the curved display can be expensive to replace and difficult to find as time goes by. Also, the battery backup of just 3000Mah may not last entire day.
This is one of a kind Smartphone and so far no other phone has been able to mimic this. That tells you how unique this model is. The original price for the 8GB RAM and 128GB model is 50K but, it has been slashed to a much more reasonable price. The first look at this phone will show the clean bezel less design on the front with curved edges at the back for better holding. It's a full screen 6.7inches FHD+ display with Super AMOLED quality. Powered by the Qualcomm Snapdragon 7150 Octa Core Processor , it's fit to be blazingly fast and snappy without any lags. Coming to the main things that distinguishes it from the entire smartphone lineup - the cameras. The Camera module on this phone acts as a rear camera as well as front ! How cool is that ! If you're wondering how it's done , have a look at this video :
Courtsey: Youtube/mrwhosetheboss
The triple camera setup consists of 48MP (primary) + 8MP (ultrawide) + 3D Depth camera. Just imagine a 48MP high dynamic range Seflie ! A bit of downside to this amazingly well rounded smartphone is the battery backup of 3700 Mah which is decent enough to make through most of the day but not the complete day. Moreover, the mechanical module places a risk of failure which is a bit difficult to repair as it is one of a kind.
This is the category of all the Premium Smartphones , so we have selected the Top 3 that are really worth the money you cash in for.
Wrapped up in an iPhone 8 body , the iPhone SE 2 or iPhone SE 2020 is a hardware upgrade over the iPhone 8. It's powered by the A13 Bionic Processor that's also powering the iPhone 11 Series. That establishes the fact that it's extremely powerful. The body being iPhone 8 - it has a retina display of 4.7 inches with touch Id at the bottom. Another upgrade over the iPhone 8 is the Dust and Water proof rating that gets a big thumbs up from all. The camera on the back is a 12MP one and front one is the 7MP one. Now, with all the testing that has been done with these pair of cameras it has been unanimously agreed that the performance though not upto the level of iPhone X or 11 , it's flagship quality. The iPhone SE 2 also supports wireless charging and dual sim capabilities. Now, here comes the biggest twist - the battery is just a little over 1800Mah- Seriously Apple how could you have messed this up ! With so many features and capabilities packed in a compact body, now you gotta carry a powerbank along with you everywhere you go. Overall, it still is great piece of phone unless the battery life is deal breaker and may be the next one is the best fit for you!
This phone is the perfect beast priced amazingly well by Samsung. It checks all the boxes of a flagship and comes at a pretty decent offering. The Samsung Galaxy S10 lite is powered by the 2019 Ultra Flagship Processor Qualcomm Snapdragon 855+ with 8GB of RAM and 128GB expandable upto 1TB! 1TB! Did you read that properly ? With a glass back and a punch hole display of 6.7 inches filled with Super AMOLED panel , it's absolutely gorgeous to look at. It has triple camera setup on the rear - 48MP (primary) + 12MP Ultra Wide + 5MP Macro. I would have preferred the Ultra Wide + telephoto combination, but this is still great. The Galaxy S10 lite can stay powered up for more than a day with its 4500 Mah Li-ion Battery. The front camera is 32MP ultra wide one which captures great details even in group photos. It can also record video of 4K at 60FPS which makes it perfect for vlogging and high resolution slo-mo videos.
Another Premium Flagship from 2019 that still counts as pretty good deal if you're an Apple fan. Even if you're not , this phone has all the trademarks of a premium flagship phone. Powered by the A13 bionic processor , it's snappy and blazingly fast. It has dual camera setup in the back - 12MP truedepth camera + 12MP Ultra Wide Angle. It's an interesting combination , but works wonders especially in low light conditions because of the huge camera sensor. It has 6.1 inches retina display which is unmatched by any smartphone. It has the face unlock feature which would mean there's no touchId. The face unlock feature has evolved over 3 generations of iPhone and this one has only become more secure.
I can understand that the options are quite lesser and not limited to the ones mentioned above, but if you are seriously looking for a non Chinese brand there are few Other Options by ASUS, LG, HTC and Sony. Do let me know if you haveany questions or looking for specific features in a particular price range. Will always be glad to help. Cheers !