Remember the time when the "mobile" phones were not "smart" yet and had this really compact form factor with durability such that they can only be destroyed by some natural calamity ? Yep, those times were not far from today ..just a decade ago and we didn't have to think about the phone falling off a cliff, or catching fire or trampled under a car or drowned into a sea! Then there was this highly delicate and expensive loner phone called the "iPhone" which required such extreme care, for you wouldn't be able to afford its maintenance! This phone was one of the first ones to start a trend of increasing the display size over the year and that led to hilarious memes as below
Being mocked by their competition only strengthened their move and Apple went onto release the iPhone 11 Pro Max or Max Pro (whatever!) which was 6.5 inch long and was close enough to the prediction in the memes. This time it wasn't getting mocked but was being followed and the competition "Android" smartphones have not much of difference.
Samsung Galaxy S20 Plus
,
One Plus 8 Pro
,
Samsung Galaxy Note 10 Plus
,
Google Pixel 4 XL
,
Motorola Edge Plus
and many more have displays of a minimum of 6 inches! The general tablet sizes hover around 7 inches and that's just crazy. Can you imagine talking to someone with a phone as huge as a small pizza ? Well, there are few reasons that explain this sudden rise big display phones.
1. Accommodate the Hardware :
Cameras on Smartphones are on a race to reach the highest resolution possible - latest being 108 Mega Pixels with optical zoom capabilities of 10x - 20x. Well, the optic hardware does occupy some space and that's primarily the reason we see the camera modules extruding out of the back of the phone. Along with the Cameras, Wireless Charging, 5G Modems, Radio Frequency Antennas, Dual Speaker Grills, Front Cameras with array of sensors , all these peripherals require space and since smartphones are criticized heavily for the thickness there's no other way
2. Higher Screen to Body Ratio :
2019 on wards we are seeing an increasing trend of Full Notch, Semi Notch, Water Drop Notch, Pin Hole Notch and finally no Notch displays. There have been interesting design changes that various manufacturers have tried on like the motorized Pop up Camera , the Flipping Camera, Dual Screen Alternative which may seem trivial but undergo lot of Research and Development until it reaches consumers. To further this cause , the effective "screen" sizes are increasing as Screen to Body Ratio i.e How much of Display is actually occupied on the front of the phone. Some concept Phones even show a ratio of more than 100% like the Xiaomi Mi Mix Alpha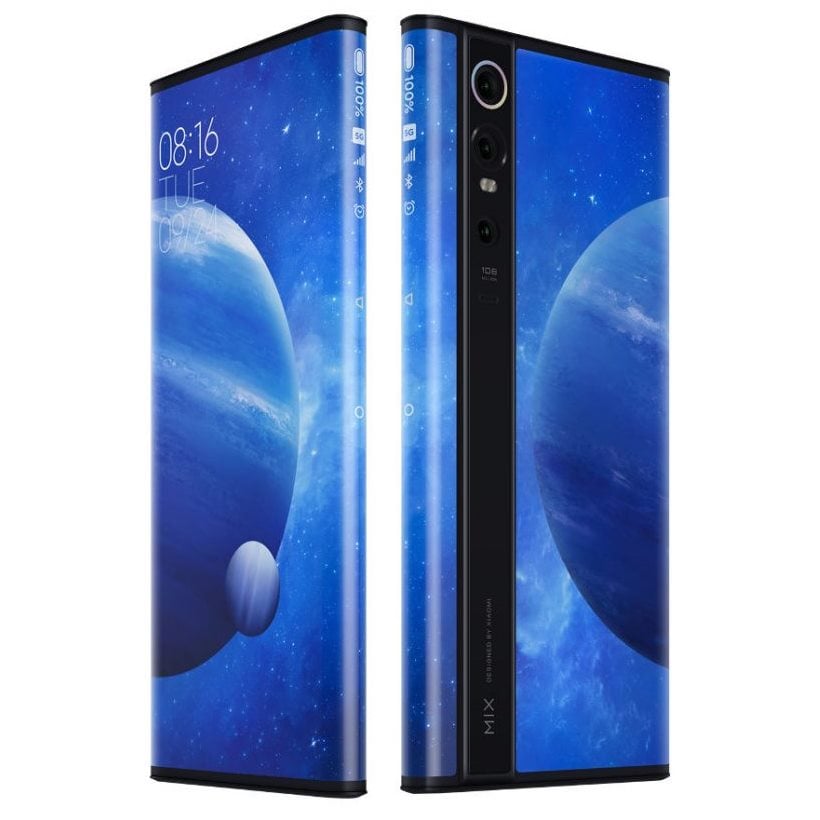 3. 5G :
"5G" has been popularized for the last couple of years as the revolutionary leap in the Communications industry and this year we could see it taking shape. Few carriers in the USA , Europe and China have deployed it already with plans to increase coverage to 100% in next couple of years. Since, the 5G module has to support backward compatibility with 2G, 3G and 4G networks the number of Antennas and the modem circuitry has become even complex. This eventually has led to more footprint in the Smartphone chassis.
I think there are 2 possibilities from here on - First ,as the Technology evolves we would be seeing the miniaturization of the modules and Second, Smartphones eventually replace Tablets species. To see it go either way would be equally interesting! Let me know your thoughts ! :)
Similar Posts over here! Go Check them out !
http://www.gadzet.in/2020/05/top-5-best-android-performance.html
http://www.gadzet.in/2020/05/behold-iphone-12.html
http://www.gadzet.in/2020/05/apple-mac-book-to-ditch-sluggish-intel.html
http://www.gadzet.in/2020/05/how-do-smartphone-manufacturers-fool-you.html
http://www.gadzet.in/2020/05/why-is-it-not-easy-to-move-electronic.html
http://www.gadzet.in/2020/05/why-is-no-one-talking-about-super-fast.html
http://www.gadzet.in/2020/05/x-ray-camera-on-oneplus.html
http://www.gadzet.in/2020/05/why-does-android-copy-apple.html